S.W.A.T. (Selective Work Aptitude Test)


We spent over a year of research and development effort to create an assessment aimed specifically at 18 - 24 year olds. The competencies we measure and the scenarios we've created always have our audience as a priority

Hiremetrix calculates a unique stack rank based on recruiters' important competencies. By matching unique requirements with results, we offer a dynamic and targeted filtering process.

Our assessment environment includes interactive scenarios, animations and voice overs to maximise engagement and hence performance from each candidate.
S.W.A.T measures 6 core competencies

Related concepts: proactivity, resilience and 'vigour', drive and initiative

Related concepts: commercial awareness, customer care

Related concepts: personal development


Related concepts: teamwork, emotional intelligence, understanding others, empathy/care, communication

Related concepts: Decision Making, Critical Thinking, Thinking Skills, Judgment, Creativity, Problem Solving

Related concepts: planning, organisation, time management, managing ambiguity, adaptability.
Sign up to Hiremetrix and get a full breakdown of each competency!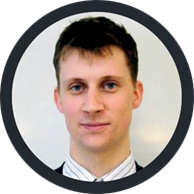 Robin Bott

Psychometric Advisor
Robin is a data-driven occupational psychologist who is highly experienced in the development and use of psychometric assessment. He has a passion for using assessment to both identify talent and help people perform to their best. He is a member of the Sten10 team who are responsible for some of the psychometric tools used by organisations such as London Heathrow Airport, Marks & Spencers, Ted Baker, PWC and many more!
"Graduates can be some of the toughest hires to make - they've often had little chance to really prove themselves. Hiremetrix gives young applicants the chance to fully show themselves off to potential employers."
Robin's core competency is "Thinks and Acts Effectively"