By utilising video & assesment, our job board fast tracks marketing candidates to interviews, whilst removing the guess work of CV scanning for hiring companies.
£28000 - £28001/annum PENSION HOLIDAYS BONUS 2020-04-27 10:36:21
Hounslow, London
new

Post Jobs & Search Candidates
Companies post their vacancies to recieve candidate profiles which include video applications & competency assessment results! Alongside posting jobs, companies can search through thousands of graduate profiles! Our searchable database has 17 search filters including competencies, academic results, location, experience etc.

Psychometric Pre-Screening
Our S.W.A.T assessment measures 6 core competencies that our research and the psychometric literature, demonstrate as being vital when starting a new job role that has a steep learning curve. This allows hiring companies to rank and focus on the most competent applicants for the role.

Pre-Recorded Video Screening
Hiremetrix enables candidates to record one-way, pre-recorded video interviews from their profiles. Candidates can therefore answer pre-screening questions before they've applied to a role, saving hiring companies huge amounts of time on needless interviews.

Results Based
Companies are only charged if they decide to unlock the contact details of an applicant. This per candidate fee only applies after viewing assessment results and video interviews. There is also a monthly subscription option for unlimted access.

How it Works

Companies

post A JOB!

Post & Search
Post your jobs to recieve applicants and/or search through thousands of candidate profiles.

Invite
Include applicants from job boards, recruiters, your own website etc, by inviting them to your company branded Hiremetrix page!

Shortlist
Create shortlists so you and your colleagues can view, 'like' and comment on candidates internally.

Candidates

MAKE A ProfilE!

Create
Build your profile by taking the S.W.A.T. assessment and recording your video introduction!

Apply
Not only can you apply to jobs on our job board, you can apply to ANY job online with your Hiremetrix profile badge to stand out from the competition.

Impress
Now you've created your hiremetrix profile, you can apply to roles and be found in search results, for companies looking for your natural skills & personality!
What Our Clients Say About Us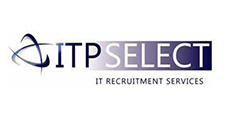 An online competency based test tool that provides accurate psychometric assessments is genuinely unique. Being able to apply this tool in the volume recruitment world brings big time and cost savings, but more importantly peace of mind to the process. No longer do we rely on a feeling when making hiring decisions.
Tony Payne
Talent Acquisition Manager, ITP Select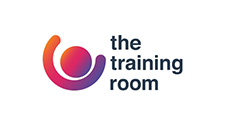 By using Hiremetrix, we're able to give our students the exposure they need as well as provide a new service to our hiring partners who now have everything they need to hire our students.
Shaun Hardaker
Career Support Officer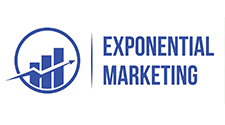 Our Hiremetrix integration has enabled us to start sourcing and assessing candidates in a way that is efficient, effective and literally seamless!
Louis HowellDirector